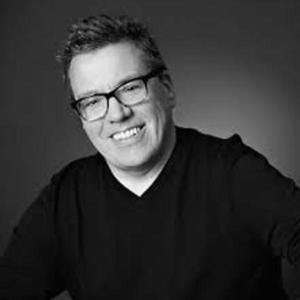 Warren Etheredge
Special guest
Warren Etheredge didn't speak until he was 6 years old; he's been going strong ever since, making a lively livelihood and the most out of every conversation, elevating small talk to high art, discourse to an ideal. He talks. He teaches. He finds stories.
Warren is one of the founding faculty of TheFilmSchool, helping filmmakers translate their stories for screens big and small, and The Red Badge Project, helping combat veterans work through PTSD and other issues by teaching them the art of storytelling. He has conducted over 3,000 interviews; on the page, on stage, and on screen. He hosts The High Bar, his Emmy®-nominated television series devoted to "raising the bar" through light-hearted conversation with people who care about culture that matters. He also hosts Reel NW, a showcase for the finest features, shorts and documentaries generated in the Pacific Northwest.
He is the founder of The Warren Report and the Editor-at-Large for Media Inc. (www.media-inc.com). As a producer, his credits include FUREVER (d. Amy Finkel); HUMOR ME (d. Chris Towey), EVERY BEAUTIFUL THING (d. Sonya Lea) and WAYSIDE JUNCTION (d. April Larson).
Warren is the former Curator for the 1 Reel Film Festival (at Bumbershoot) and a programmer for The Seattle International Film Festival. He is a published author, an Off-Broadway produced playwright, an acclaimed documentarian, a regular contributor to public radio and a much sought-after public speaker on myriad topics. Born and raised in Manhattan, Warren makes his home in Seattle along with his partner, Nancy, their three children, an adoring pit bull, and an irascible bunny rabbit.
 from www.warrenetheredge.com

Warren Etheredge has been a guest on 3 episodes.
November 13th, 2019 | 37 mins 28 secs

This episode we welcome Sean Brock to chat with Warren Etheredge about his new cookbook, South live at The Fremont Abbey. Sean discusses misconceptions of southern cuisine, how he approaches his career now and what he feeds his son. Enjoy this talk and purchase your copy of South here.

June 26th, 2019 | 36 mins 56 secs

This episode we welcome Andy Ricker into our kitchen to discuss his latest cookbook, Pok Pok Noodles. The chef/owner of Pok Pok Restaurants, Andy shares his passion for learning about Thailand and its food as he takes us behind the curtain of the restaurant world, food TV and alternate career paths. Enjoy this talk and purchase your copy of Pok Pok Noodles here.

May 29th, 2019 | 34 mins 52 secs

This episode we host Matt Lee and Ted Lee, brothers and co-authors of Hotbox, which gives readers a peek into the dramatic world of high-end catering. In conversation with Warren Etheredge , they tell stories of galas gone wrong, service secrets and what dish to avoid at a catered event. Enjoy this talk and click here to purchase a copy of Hotbox.