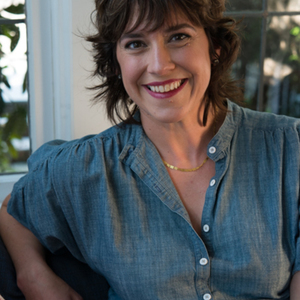 Sara Dickerman
Special guest
Before settling in as a food writer, I cooked in restaurants for many years, starting in California at Campanile and Chez Panisse before moving to Seattle where I worked at Le Pichet, The Harvest Vine and Vios. Cooking in kitchens gave me a of respect for ingredients, layered flavors, efficiency and frugality that has informed my cooking to this day.
Today my perspective as a writer is also informed by being a working mother, juggling the complexities of daily life, but still striving to bring a little drama to the table every night.
My articles have appeared in The New York Times, Food and Wine, Saveur, Seattle Magazine, The Stranger, Organic Life, Men's Health, and Slate, where my writing won a James Beard Award. Along the way I've also been the restaurant critic for The Stranger, the food editor of Seattle Magazine, and a regular guest on Seattle NPR affiliate KUOW.
When I am not writing and developing recipes, I spend as much time outdoors as I can: paddling around the Puget Sound, hiking and skiing in the Cascades, and swimming long distances in nearby lakes and bays.
from saradickerman.com

Sara Dickerman has been a guest on 2 episodes.
January 8th, 2020 | 43 mins 40 secs

This episode we welcome Sarah Adler into our kitchen to chat with Sara Dickerman about her new cookbook, Simply Real Eating. Sarah tells us her food philosophy, how she started her blog, what green is the new kale and much more. Enjoy this talk and purchase your copy of Simply Real Eating here.

August 21st, 2019 | 27 mins 35 secs

This episode we welcome Bren Smith into our kitchen for his memoir, Eat Like a Fish. A former commercial fisherman, Bren chats with local food writer Sara Dickerman about his story, experience and his current efforts to aid ocean restoration. Enjoy this talk and purchase your copy of Eat Like a Fish here.