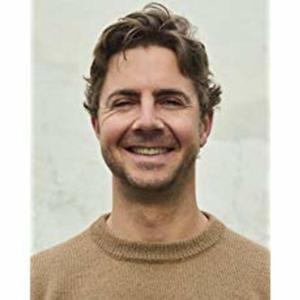 Lukas Volger
Special guest
I'm a cookbook author, food writer, recipe developer, and editor. My most recent book is Start Simple: Eleven Everyday Ingredients for Countless Weeknight Meals, to release in February 2020. My cookbooks are all vegetarian, and while I don't consider myself a health-oriented cook, I do think of my self as a "sensible" one. I'm not a strict vegetarian, but find a vegetarian diet to be my best baseline normal, and I'm am always an advocate for meals that are balanced, abundant and diverse in veggies, and feasible for cooks a busy weeknights.
I cofounded and work as the editorial director of Jarry, a queer food journal that's won a few awards, including a James Beard Award for John Birdsall's feature story Straight-Up Passing. We also recently launched the Eat Queer directory, which is free for anyone to use and to submit to. Previously, I founded Made by Lukas, a Brooklyn-based line of premium veggie burgers.
I write, develop recipes, teach classes, consult, and edit for hire—please contact me (below!) if interested in working with me! And I'm always eager to collaborate on things like publishing projects, dining popups, conferences and panel discussions, and the like. I live in Brooklyn, NY, but spend a good chunk of the year in Reno, NV, and the Lake Tahoe area as well. .
from www.lukasvolger.com

Lukas Volger has been a guest on 1 episode.
March 11th, 2020 | 28 mins 10 secs

This episode we welcome Lukas Volger into our kitchen to chat with Sara Dickerman about his new cookbook, Start Simple. Lukas chats about his love for food, what inspired this book and plays a round of Ingredient Bingo. Enjoy this talk and purchase your copy of Start Simple here.