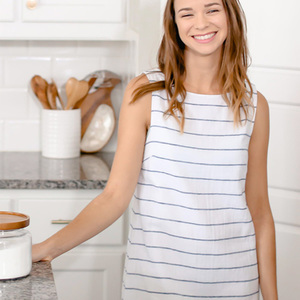 Christina Lane
Special guest
I cook for two and like most people, I like dessert after dinner—but most dessert recipes make enough for 8 to 10 people! I don't need 8 extra slices of cake tempting me from my fridge. Nor do I appreciate 2 dozen leftover cookies staring at me while I'm trying to eat a healthy breakfast.
from www.dinnerfortwo.com

Christina Lane has been a guest on 1 episode.
August 28th, 2019 | 29 mins

This episode we welcome Christina Lane into our kitchen for her cookbook, Dinner Just for Two. Christina blogs at Dessert for Two where she specializes in small batch recipes. She describes how she got her start, her past as a farmer and her hopes for the future. Enjoy this talk and purchase your copy of Dinner Just for Two here.