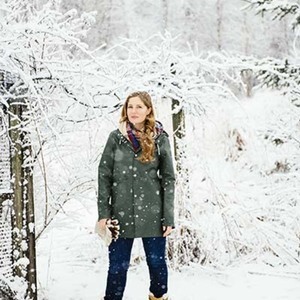 Abra Berens
Special guest
Abra Berens is a chef, former farmer, and writer.
She believes that the meals we eat should change with the seasons and that their ingredients should come from nearby. She strives to make simple, delicious meals that champions the region.
She started cooking at the storied Zingerman's Deli in Ann Arbor, MI. She then went on to train in the garden-focused kitchen at Ballymaloe Cookery School in Cork, Ireland. In 2009 she co-founded Bare Knuckle Farm in Northport, MI, where she farmed and cooked for 8 years. After years of farming, she returned to the kitchen full time, opening and helming the café at Local Foods in Chicago, IL. In 2017, she left her Executive Chef position to return to the mitten state to join the team at Granor Farm in Three Oaks, MI, where she combines her love of farms and restaurants to create one-of-a-kind dinners on the farm celebrating the best of South West Michigan's diverse agriculture.
from abraberens.com

Abra Berens has been a guest on 1 episode.
September 18th, 2019 | 32 mins 2 secs

This episode we welcome Abra Berens into our kitchen for her new cookbook, Ruffage. A former farmer now chef and writer, Abra chats with local restauranteur Linda Derschang about her career path, relationship to food and creating her cookbook. Enjoy this talk and purchase your copy of Ruffage here.